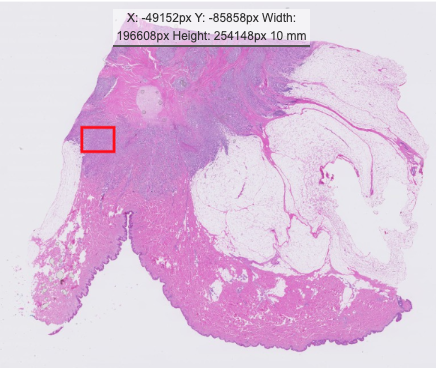 As our image acquisition process is moving forward quickly, it is time to present to you the scanners that are involved in our challenge. Or, at least of those that we can show you as they will be part of the training set.
Hamamatsu NanoZoomer XR (C12000)
The Hamamatsu NanoZoomer XR is our reference scanner, as it is used for routine diagnostic service at UMC Utrecht (where all slides are coming from for this challenge). On the XR, we determined all regions of interest (ROI) to be later transferred to other scanners. We used a 40x objective for all the scans. The whole slide images (WSI) produced by the scanner have a slightly blueish color: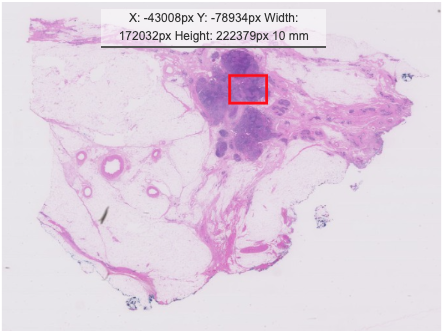 Aperio ScanScope CS2
From a different manufacturer comes our second scanner – and it also works in a different location. The hardware microscopy slides were sent to our project partner the veterinary pathology lab at Freie Universität Berlin and digitized on their Aperio ScanScope CS2 there. While the scanner is already several years old, it still has a very fine image quality. Compared to the Hamamatsu, we can see that the color spectrum has moved considerably to red: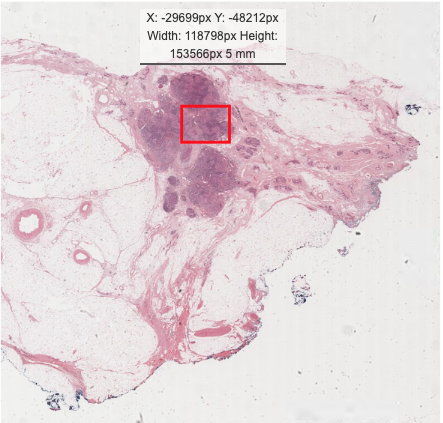 Hamamatsu S360
The Hamamatsu S360 was located, as the XR scanner, at our project partner at UMC Utrecht. Due to limited time, we were not able to scan all the slides with all scanners, but we can compare it to our reference scans of the Hamamatsu XR. The images were digitized on the S360 also using a 40x objective.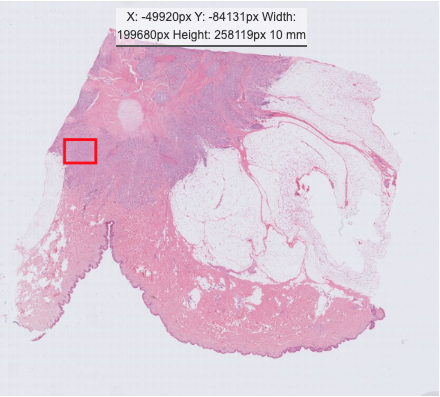 We can compare this image to the same image of the reference (XR) set: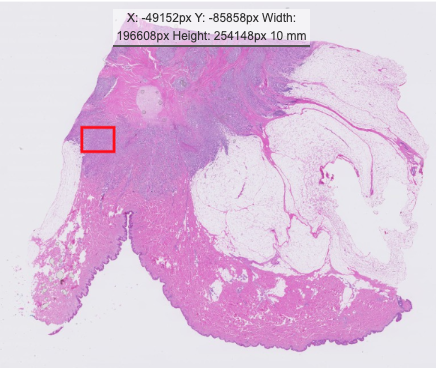 If we compare both, we can see that the S360 also has a slightly more red color tone compared to the XR. Both give a good example of the domain shift caused by using different acquisition devices.