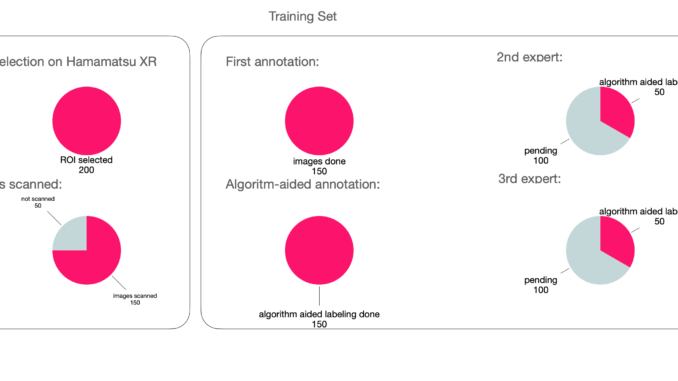 Today marks an important milestone for us as challenge organizers. On our way to creating the data set for the MIDOG challenge, we just completed the primary annotation of all 150 training cases (50 cases per scanner). All of this would not have been possible without the hard work of our veterinary pathologist Christof Bertram. Thank you!
So, this is the status for today: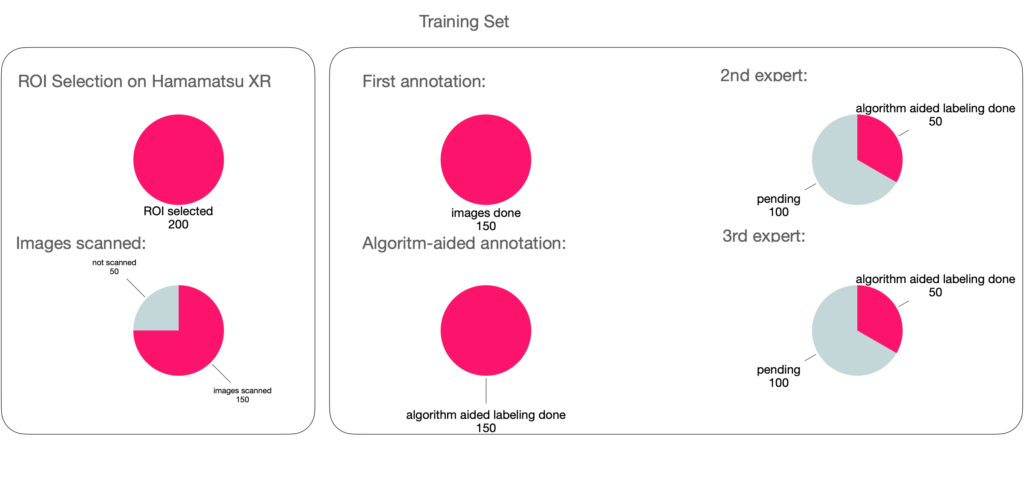 As you can see, there are some slides still pending to be scanned. The slides we're waiting for here are from our fourth scanner of the training set (the Leica scanner), for which no labels will be provided.
We ran first experiments and were able to confirm that the annotation is of high quality (F1-scores between 0.7 and 0.8 in cross-validation schemes). So, since it's the most diverse and also the biggest set in human mamma carcinoma mitosis detection, we think it's a very valid target for all kinds of mitosis detection pipelines. And, of course, the data set will be provided by us as open data!