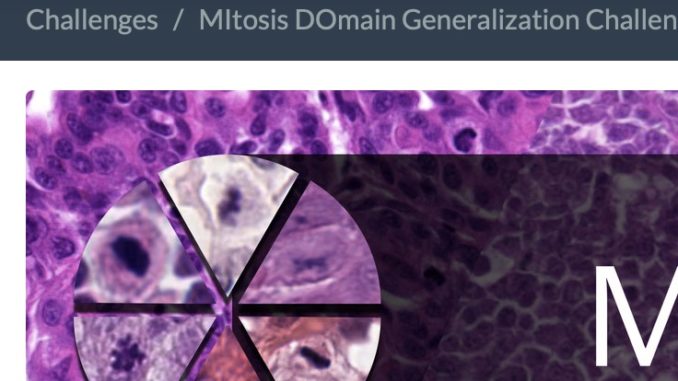 We are happy to announce that also this year, we are supported by the great team at grand-challenge.org in our challenge. We are really grateful to James, Bram and the others for their ongoing belief in the importance of our challenge!
What does this mean for you?
We will have – again – a dockerized submission of your algorithms to the challenge. This works the same way as last year. But also means there are some things you will have to consider:
You need to sign up to grand-challenge.org in order to be able to participate.
You need to verify your account before being able to upload a docker container. You can find all details about the account verification process under this link: https://grand-challenge.org/documentation/verification/
Once your account is verified you can without further checking join the challenge on grand-challenge: https://midog2022.grand-challenge.org and you will also be able to submit docker containers.
For many educational email domains, verification is very easy and fast, for all others you will need some patience until you are being verified by the team. So please be sure to complete the verification early.
You might ask yourself: Why do I need to verify my account? The answer is quite simple: To avoid any misconduct. Grand-challenge.org is a site from academia for academia, and the MIDOG challenge also follows the same intuition: We want to have a fair challenge of ideas, so that we all can learn and grow. And we all know that having potentially multiple accounts to run multiple test runs on the same test set gives you an unfair advantage, and will also hurt others because of limited computational resources.
We hope to have yet another great challenge with all of you! The evaluation on grand-challenge.org made that possible in the last year, and we consider ourselves really fortunate that they will do it once more for us!