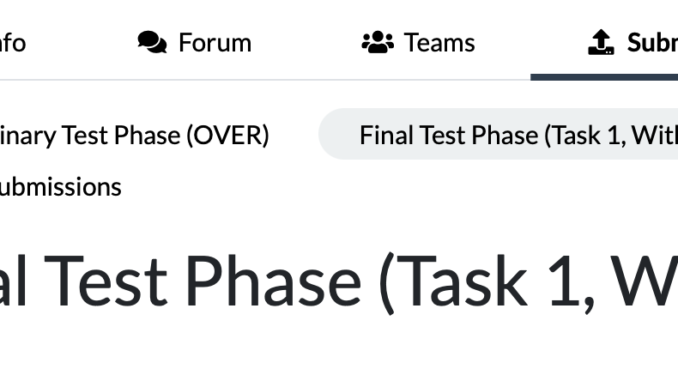 After some months and countless hours spent by both the participants and the organizers, the MIDOG challenge is finally nearing its end. With the final test phase being open since today, we're approaching the last chapter of the challenge before the workshop.
For the final phase, just a little reminder of important things:
You need to submit your preprint URL alongside your final algorithm on our grand-challenge website. Should there be technical issues that prohibit you from submitting your preprint, like the preprint not being published within the time frame, please get in touch with the organizers by email. The easiest is by using our challenge email address:

Should your final run fail, you should be able to have another run on the test set. Be aware that running the identical container (as in: same md5 sum) will not be possible. Also here: If you find that your container fails on the final test set (and ran on the preliminary test set), please get in touch with us immediately. We will do anything we can to help you.
We are so much looking forward to reading all of your papers and – of course – to seeing you in the workshop!