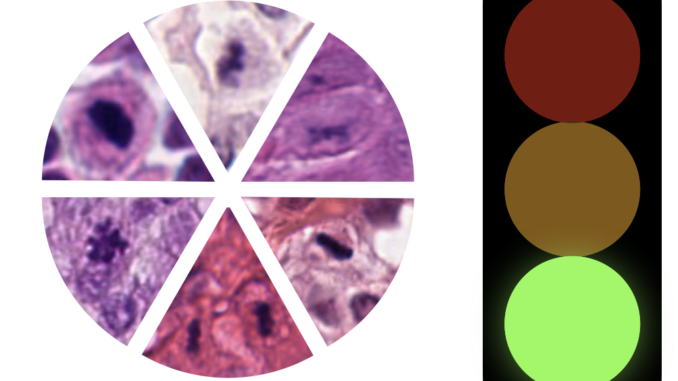 Today, the preliminary test phase of MIDOG has started! This means, that it is now possible to submit your docker containers on the preliminary test set. Here's some things you need to keep in mind:
You can find all details of how to create and submit a docker container here:
http://github.com/DeepPathology/MIDOG_reference_docker.
This container is fully functional, but is representing a domain-adversarial RetinaNet trained on last year's MIDOG dataset (i.e., last year's baseline), so the performance is limited by the strong domain shift across tissues.
Please be reminded that there is a limit of 1 submission per day for each participant. Do not circumvent this limit by using multiple accounts within a single team for the same approach, as this might lead to disqualification.
You need to have a verified account on grand-challenge in order to be able to submit to the challenge. For those using an academic email address, this will be done automatically in many cases. If not, please kindly get in touch with grand-challenge.org support. Please be reminded that the account verification may take a couple of days.
More details here: https://grand-challenge.org/documentation/verification/
The preliminary test set is totally independent from the final test set and hence, trying to tune hyperparameters on this set is of very limited use.
If you run into problems, the primary place to go to is the forum of our grand-challenge site:

We are wishing you all a great challenge and good results 🙂
The organizers